WE ARE CLOSED 
The last few seasons have been difficult and we have been forced to close early this season for financial reasons. We hope to regroupe and reopen in April or May of 2022, but only time will tell.  Thanks for your understanding. 
JOEL 
Please note: We are now servicing gas lawnmowers only. For more details feel free to check out our FAQ section. 

The Guys Repair Services
Mobile Lawnmower Repair Service.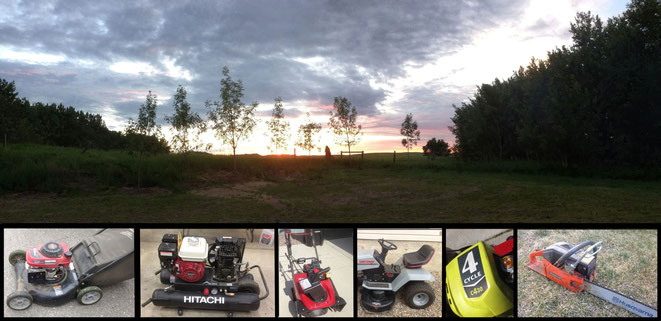 We take pride in serving our community well.
We offer a fully mobile repair service operating within Calgary. We come to your home, place of work or job site and perform maintenance and repairs on your lawnmower. 
As a local small business we try to give back to the community as much as possible. We get our parts and supplies from small businesses and keep other small businesses running with our high quality service work. 
We take pride in offering quick, reliable, premium services at an great price.